Sponsored
The Smartphone Accessories that make your life easier
Smartphones and the applications that they run have become our very lives. Smartphones running the latest OS updates, combining beautiful user interfaces and amazing functionalities have become a basic necessity for fun and work. But how about smartphone accessories?
With each passing year, majority of the discussions around smartphones focuses on Applications and OS Updates and rarely about functional accessories. In this piece, we have collected some of the very best, top ranked accessories that, combined with your phones, will improve your smartphone interaction and experience.
Glider Gloves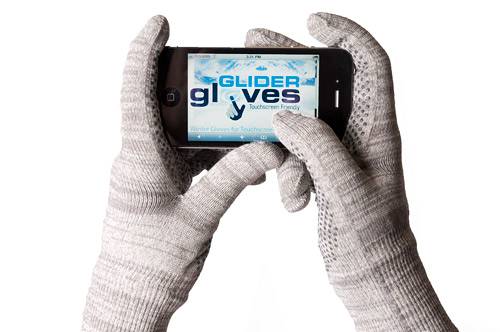 Designed to create a perfect balance of warmth and protection with your fingers still gloved, Glider Gloves accomplishes this seeming impossibility by using special conductive micro-fibres woven into its linen. This bridges the gap normal gloves create and allows for amazing touch sensitivity and precise control for any touchscreen device. These are the best touchscreen-compatible gloves for children, women, and men and at $30/pair they are awesome accessories to have and/or gift a friend. The freedom to touch anytime? Anywhere? Even in the fiercest winter or harmattan? Awesome.
Muku Shuttr
Have you ever considered the selfie stick inconvenient? Bothered by the disappearing arm in your selfies? Then this smartphone accessory will interest you. Muku Shuttr is a remote shutter release that works seamlessly with your Apple and Android devices. It is a small,lightweight device that does not require an app. They can fit in your purse, pocket or on a keychain and at $(40 – 50) you will be getting a great device to capture those unforgettable moments fully.
Waka Waka Power
Renewability, flexibility and portability. These are the qualities this lightweight, durable and compact solar charger offers. Coupled with its ability to charge virtually any smartphone or small electronic device, Waka Waka Power can, with 12-24 hours in the sun, offer 150 hours of safe sustainable light. Fully charging your phone in less than two hours with flexible positioning for wherever you may be.
If you are battling epileptic mains supply and the increasing cost of self-generated power, then renewable is the way to go. Pick up one of these chargers for $79.
NomadKey
Key from Nomad is minimalist, portable and the size of a house key. It is a compact micro cable for charging your devices on the go. The idea behind its design is very simple: your keys are always with you when you leave home. It is shaped like one, designed to attach to a keychain and is so light you would not notice carrying it. It combines both rugged and flexible design features and goes for $30.
These and more are available at Jiji: one of Nigeria's largest marketplaces offering a large variety of new and used goods in various categories for the best of prices.