Depending on who you ask, 2016 has been a rollercoaster, an amazing year, or a dreadful, I-Can't-Wait-to-forget it year. One thing you will find across all the responses though, it that 2016 was unique for everyone.
As the year winds down, and we take stock of what went well, what went wrong and what we can do better, here's a quick look at some of our favorite apps from last year.
P.S: These apps weren't all built in 2016, but they were the ones that we found indispensable as we made our long trek (or short hop, depending on who you ask) from January to December.
Here goes:
[section label="Sanusi Ismaila"]
[aesop_character img="http://www.techsuplex.com/wp-content/uploads/2016/12/Sanusi.jpeg" name="Sanusi Ismaila" align="left" width="70px" force_circle="off"]
Hey guys, here's my own list of favorite apps this year. You'll find that for me, they are all apps that are key parts of my day-to-day, from accounting, to entertainment to, health and communication. Not all the apps are fancy and have party tricks, but they do what they do quite well, and that for me is the common thread among all my picks, they are extremely good at what they offer
Wave
I often don't know where to start from when describing Wave, probably because of how I stumbled into it, but at the very basic, it's a bookkeeping app that covers most of the basics that an individual or SME will need. I started out using Wave to create and track my invoices, however its use has gone beyond that for me to also using it to track transactions bills, transactions and receipts. Beyond that, the app can manage your payroll, and generate reports, pretty much any way you want them. It is a web app, so you'll spend most of your time on a browser (preferably desktop) to get the best out of it, but two of the most important features, are available as apps for android and iOS. The first app – Receipts by Wave, let you track your spending or keep records of your purchases by taking pictures of your receipts. The app, then strips the information of the receipt and generates an expenditure entry based on the information on the receipt. What's cool about the app, is that it works for handwritten receipts too. The second app – "Invoice" like the name implies lets you manage your invoicing on the app.
If you care about tracking your personal finance, or run an SME and can't afford an accountant, Wave will more than cover you on that base, everything from taxes to an overview on what you're spending on the most and where the money is coming from is handled quite well. The only downside with Wave for me currently is that it does not connect to Nigerian banks. If it did, I'd be able to do even more complex things like automate Payroll with it.
You'll find wave here.
Plex
I've written a long essay about Plex before, so I wouldn't bore you with the details again. If you're interested in the finer details, see this. Plex basically provides a media centre that lets you view, watch, listen to all your content in a really cool manner across all the devices you own seamlessly. It's like having your own personal, offline netflix.
You can download different configurations of the Plex app on their site.
Nike Running Club
As at the time you're reading this, I'd probably have run the distance between Kaduna and Lagos state, or something close. How can I tell that? Well, because I track my runs with a nifty little app called Nike Running Club (formerly Nike Running +). The app keeps track of your runs, tracks your milestones, your heart rate (if you have the right equipment) and all that, but the coolest part of it for me is the fact that, you can add friends and see their running details as well on a leaderboard, which sometimes is all the motivation I need to get out of bed and hit the road on cold mornings.
The app also has a bunch of other features, like track how much distance you have run with your shoes, coach you on how to run better, let you know about running events around you etc. Nike Running Club makes running fun.
There are links to the app if you read down to Tomi's section.
Apple Music
If someone had told me just three years ago, that in 2016 I'd stop having to download and store the music I wanted to listen to, I may have "yimued" The internet simply wasn't fast or cheap enough for that to be a possibility, but as I have been reminded time and time again, 3 years is a long time in tech.
Seeing as most of the stuff I tend to want to listen to these days are old, and rare to find downloads, it only made sense that as soon as the internet got fast enough, and cheap enough, I stopped downloading tracks and looked for a repository that I could stream stuff from instead. I tried a couple – Deezer, Spotify and TuneIn, the last of which is more radio than streaming on demand, but somehow, Apple Music came and blew them all out of the water for me. I'm still not certain why exactly, but Apple Music just didn't have the issues I had with the others. So these days, whether I'm jamming my new favourite album (currently The Hill by Travis Greene) or I'm in the mood for some Lost Boys, they are almost always just a click away.
P.S. Someone tell Jay-Z to put up Blueprint on Apple Music!
You can get on the Apple Music train here.
Slack
My last job involved dealing with a lot of emails, and while the volumes have reduced since then, I daily receive what I still consider to be a ridiculous amount of emails. So naturally, I've grown to see emails as things to be endured for the greater good, and not necessarily enjoyed.
That is probably what gravitated me towards Slack, which I use to talk with the people I work with, who I actually like. Slack does everything I need to do with emails and more (voice and now video calling) in an "open office" manner that makes communication more fun than anything.
One of the coolest things about Slack in my opinion, is that you can have multiple teams/companies on the same app. Meaning you can have Company A and Company B both on your Slack completely siloed from each other, without having to go through a long setup process.
More about Slack here.
[section label="Joy Ajuluchukwu"]
[aesop_character img="http://www.techsuplex.com/wp-content/uploads/2016/12/Joy-Ajuluchukwu.jpeg" name="Joy Ajuluchukwu" align="left" width="70″ force_circle="off"]
Seven
This app has been on all my devices both phones and tablets for the past three years or probably more and is my favourite workout app. I enjoy working out and after finding it difficult to have a workout session without being interrupted I was glad when I stumbled upon this app. You work out for just seven minutes.
The app has various workout routines and some focused on various parts of the body. By default a set lasts 7 minutes though this can be adjusted to as long as an hour or more depending on your endurance. The app has got milestones set and routines that can be unlocked if you're consistent. They are really encouraging as it got me working out at 4am sometime so I could achieve a milestone (now I think about this, not such a great idea).
Basically you can be fit with Seven. You workout without feeling like you've worked out and in just seven minutes it's over. If you're a beginner, the workouts are really good and the time factor is helpful for those who are always short of time.
You'll find Seven for android and iOS here.
[section label="KitchenButterfly"]
[aesop_character img="http://www.techsuplex.com/wp-content/uploads/2016/12/kitchenbutterfly.jpeg" name="KitchenButterfly" align="left" width="70″ force_circle="off"]
Fitbit
The companion app to my fitness tracker/ wrist-wearable device is awesome. Well save for the last update which went wack and logged me out but…it is a great app.
It helps me make better choices. How?
I can set my fitness goals – exercise, food and drink and more.
I set myself a goal of 10k steps daily. With the app, I realised I wasn't exercising half as much as I should have been. That's created a consciousness that I need.
You'll find the fitbit app here.
Food log
.
I've heard about food logging but it never made sense really…with this, I've not only logged my meals but the associated calorie counter has shown how little I know about calorie content. It's made me a lot more aware of 'harmless' snacks like plantain chips which pack 200+ calories for a small handful, about 10 pieces!!!! Interesting to see I was eating my entire daily allowance in plantain chips. As a snack. Lawwwwd.
Definitely the highlight of my year.
Wave
Everything Sanusi said.
[section label="Tomi Ismaila"]
[aesop_character img="http://www.techsuplex.com/wp-content/uploads/2016/12/Tomi.jpeg" name="Tomi Ismaila" align="left" width="70″ force_circle="off"]
I suppose I should start by saying getting married this year and moving house, then setting up a business has a lot to do with influencing the apps that were invaluable to me this year
Overflow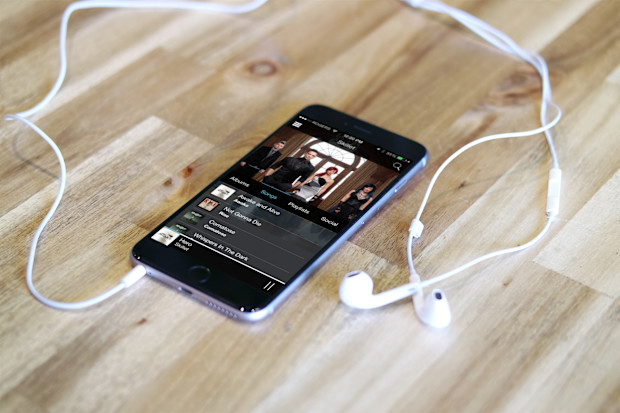 This is an on-demand streaming service for Christian music, with a monthly subscription fee of $5. I like sampling new music and this is a major plus with steady access to recent releases and a fluid stream of playlists and devotionals. You can also save music offline however you have to be online at the start to confirm your subscription which is a wee bit annoying as you can't use it on those trips where there's no data access or you're in the air.
Download Overflow here for android and here for iOS.
Kindara
After studying a plethora of family planning methods, I decided I had to actually pay more attention to what my body is telling me each and every day of the month, and trust me, it's saying a lot.
Kindara is a simple fertility charting app that allows you understand your body, get pregnant or avoid pregnancy. It works simply by acting as a log for daily symptoms that I won't gross you out with.
There's also a community that I haven't been active in but it helps to see other people's charts and opinions and thoughts. Kindara suits my needs best compared to oversabi apps like Glow, or very basic apps like PeriodTracker which I've tried in the past.
PS: For serious trackers, Kindara also has a bluetooth enabled BBT thermometer, Wink which takes all the hassle out of taking your daily temperature.
Links to Kindara for android here and here for iOS.
Nike+ Run Club
*echo to Sanusi's points.
I'm not a big fan of the recent update though which I feel has taken out all the bells and whistles that motivated me this far; they had trophies for all sorts of things e.g running in the night, in the cold, the rain, medals for miles run, and so on.
You'll find Nike Running Club for android here and here for iOS.
MyFitnessPal
You know how people get married and instantly balloon, well I decided that wasn't going to be me so thanks to 9jafoodie's LoseItNigerian program, I used this change in environment to start paying serious attention to what I eat. I use MyFitnessPal to actually check what is in every new meal I'm about to put on my plate. I think my biggest "mo gbe" moment was when I realized that every single McVities Shortbread is 100 calories.
This app basically lets you input recipes, scan barcodes of items and gives you a breakdown of the nutritional information i.e. calorie, carbohydrate, protein, fat, sugar content and others. You can also calculate your daily need based on current weight and goals and then tally them up to ensure you're staying on track. It also allows fitness apps to be connected so your workouts can be automatically inputted and your daily calories adjusted.
If you want to give MyFitnessPal a shot, you'll find it on Google Play and the iOS app store.
Invoice by Wave
Sanusi has already mentioned the parent app to this, Wave.
Running a business and wanting my records to be online and easily analysed led me to Wave. With Wave, you can create Estimates and issue Invoices/Receipts to customers. They recently released this companion app so you are not restricted to your PC but can give access to anyone to create Invoices without access to your full account. It's a simple, paperless, professional way to transact and keep record.
Invoice by wave for android and iOS.
[section label="Adamu Shehu"]
[aesop_character img="http://www.techsuplex.com/wp-content/uploads/2016/12/adamu-shehu.jpg" name="Adamu Shehu" align="left" width="70″ force_circle="off"]
To be honest, I haven't installed too many apps this year. Or rather, I tend to flash a new rom on my phone every few months and lose all my apps through awful backup apps (all I want for Christmas is a backup app that works). There are a few I keep on going back to and have interesting premises. As such, this list may seem a bit random.
OpenSignal
I have never been lucky when it comes to getting an place with a proper network signal for data. Since I moved to Sokoto, seems a black hole that sucks great service follows me around to the two houses I have rented so far. OpenSignal has been a lifesaver. The app is essentially a compass that points you in the direction where the signal is strongest so you can point your phone in that direction and improve your browsing. It really works too. It also has a handy map that shows you the closest telecom masts and how far away you are from them. You know, in case you want to move closer to the mast. Excessive? Oh yes, most definitely!
You'll find the app on both android and iOS.
Fabulous – Motivate Me!
This app helps motivate you to form good habits (something we all need to do). As soon as you install the app and register, you get a mail and audio recording welcoming you to the service. Habits are formed over time so it suggests some to you and puts it on a schedule for you which reminds you to do such and such through a reminder. Once you carry out the activity, simply tick that you have done so and it goes on and on. I don't usually drink water in the morning (or anytime for that matter), so that was the first habit I tried to form. I can gladly say I maintained this for close to two weeks before relapsing, but that's no fault of the app itself. Be fabulous, people.
Download here.
Pocket
I've probably been recommending this app since the moment this site launched and I am amazed people still haven't discovered it. Ever have those moments where you discover a new interesting article that you are too busy to read? Simple add to Pocket and it saves a copy of the article on the app to read later in a clean, readable format. What is even cooler is that it is available offline, so you can keep on reading, for those times that you don't have data.
It's on Google Play and the iOS app store.
[section label="Reclvse"]
[aesop_character img="http://www.techsuplex.com/wp-content/uploads/2016/12/reclvse.jpg" name="Reclvse" align="left" width="70″ force_circle="off"]
Uber
The ride-sharing app has been around for a while but it wasn't until recently when I moved to a new town with practically useless mass transit that it has really come into its own. A recent update has given the UI a new look and made it supposedly smarter. Despite the recent complaints of the falling standards of driver and car quality, hidden surge-pricing due to the new update and a strike in Nigeria, the Uber app is currently the big difference between navigating bus lines that make a 20-minute ride to work extend to over one hour and not being fired in the first place. It is expensive, but remains the best alternative for now until I get my own car.
Uber for Android here, Windows here, and iOS here.
Twitter
@Jack Dorsey's micro-blogging social media site and app has seen its fair share of controversies including its unenviable responsibilities of policing free speech to its slow stance in banning cyberbullies to questionable feature updates and unhappy shareholders, but still remains one of the best apps ever this year. Besides acting as free therapy from the million voices in our heads, Twitter has been one of the fastest means of mainstream, non-mainstream and fake news, propaganda machine, political soapbox, entertainment source and talent-discovery scout all rolled into one.
2016 has been a tough year with wars, celebrity deaths and a bitter electoral campaign in the USA but between multiple instances of police brutality caught on camera, demonstrations in the streets, terrorist attacks, the triumphs and lies of the Olympics and the comical incompetence of Nigerian politicians and their special assistants, we continue to march on into 2017, in common solidarity and disdain with mankind 140 characters at a time.
There you have it, those are the best apps we have used this year to hack our day-to-day lives. Hope you find some of them useful. Let us know your own favourite apps for the year in the comments.